Since 1996, RehmTech provides superior service to our customers and assists them in achieving their goals. Our many years of experience and commitment to excellence have earned us the reputation as the best Temporary Staffing and Consulting solution company in the area. RehmTech is a Woman Owned Small Business (WOSB)/Woman Owned Enterprise (WBE), and the principals are Gina Milani and Clay Rehm, CCP, PMP.
---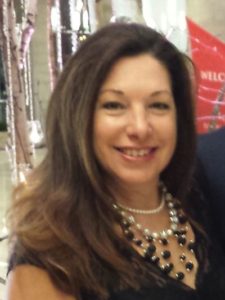 Gina is a Rock Island Illinois native, and attended Northern Illinois University (NIU) with majors in Business and Accounting.  She also has a degree in Human Resource Management from Madison College.  She has successfully started, managed and sold other businesses in the past, and uses that experience to manage RehmTech.
Gina volunteers her time with Easter Seals of Southern Wisconsin Wawbeek and Respite Camps,  and also donates her time and energy to the Executive Women's Golf Association (EWGA), since one of her passions is golf.  Gina also assists others to start and manage their own businesses.
---
Clay has been an Information Technology professional since 1985. He has a Bachelor's degree in Computer Science and a Master's Degree in Software Engineering, both from Carroll University in Waukesha, Wisconsin. He is a certified Project Manager Professional (PMP),  a Certified Computing Professional (CCP) and a Certified Scrum Master (CSM).
He has worked at numerous clients around the country, and has experience as a program manager, project manager, business architect, business analyst, systems analyst, data architect and software developer. In addition, he has co-authored the book titled 'Impossible Data Warehouse Situations with Solutions from the Experts'. He is also a technical book editor and provided input to the books 'Data Resource Quality' by Michale Brackett, and the book 'Data Warehouse Project Management' by Adelman and Moss.