At RehmTech, our reputation relies on our employees.  We encourage you to become part of the best team in the industry! These are the types of positions that we can offer – click on the current openings tab for our immediate openings:
Traditional/Agile Project Staff and Consultants: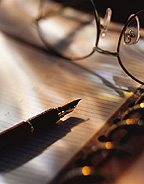 ▪ Project Leadership:
Program Managers
Project Managers
Scrum Masters
Prefer certifications (PMP, Scrum, Six Sigma, etc)
▪     Analysis:
Business Analysts
Systems Analysts
Product Owners
Prefer IIBA certification and industry best practices experiences
▪     Solutions and Development
Solution Architects
Application Architects
Java Developers
VB/.Net Developers
Cobol Developers
▪    Data Architecture
Data Modelers/Architects
Database Administrators
▪     Quality Assurance Specialists
---
In addition to working with the best, we offer a very competitive salary and benefits.
Come join a team that makes a difference. Contact us at 608-446-5553 or careers@rehmtech.com.